Work with an Organization that Puts People First!
Our vision is "Work as trusted advisor for organizations to transform their business through our generation's driven practices"
Our organization is constantly evolving into a better version of itself. As a group with decades of experience, we specialize in transformation – including our own organization!
We are humbled and inspired by our customers who go above and beyond to serve their customers and community. We are constantly learning and adapting on how we can be better at helping our customers achieve greatness and give even more back to the community. We are a people-first organization, led by a people-centric directors and leadership team.

Diversity, Equity and Inclusion
ConvergEX's ability to innovate in today's data-driven world depends on our employees feeling able to contribute fully at work and be their authentic selves. We strive to be leaders in technology and innovation through a culture that values respect and inclusion for all.

People Centric
At ConvergEX, we put people first, treating people the way that we, ourselves, would like to be treated. No matter which member of our team you interact with, our guarantee is that you're always going to be met with compassion, understanding, and a genuine desire to assist you in getting to the solutions you need to be successful. Whether it's refraining from "tech talk" when the situation requires a more business-minded approach, or the courteous and helpful way we respond to your service request, we've made an art out of making sure that everyone we encounter is treated with dignity and respect.
Do It Right
Regardless of their role in the company, every employee at ConvergEX wants to do the right thing for our customers. From our Professional Services to Software Development, to Managed Services, to our Sales & Marketing team, when you're working with anyone here at ConvergEX, you're going to get our best. Because we want to do it right – the first time!
We Are Passionate About Building a Better Tomorrow
Each and every person at ConvergEX has a positive impact. The ways we act, lead and work create outcomes that matter. Collectively, we are part of a strong culture of teams that collaborate to reach a common goal. Join us and bring your passion for innovation and creating what's next.
We Create Outcomes that Matter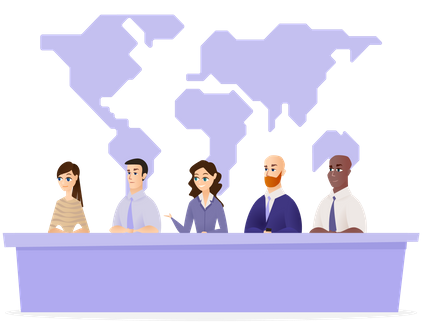 We are analytics, industrial expertise, technology and outcomes rolled into one great solution provider. We listen. We understand. We have a culture of inventing the future. How do we get there? With our people and our shared passion for the future.