Cloud migration services – move on-premises legacy systems to the cloud
Moving on-premises legacy systems and applications to the cloud can seem daunting and a massive undertaking for many organizations. Even though the cloud offers incredible flexibility in design choices. Our cloud migration services include a proven and consistent methodology for adopting cloud technologies to ensure successful business transformation objectives.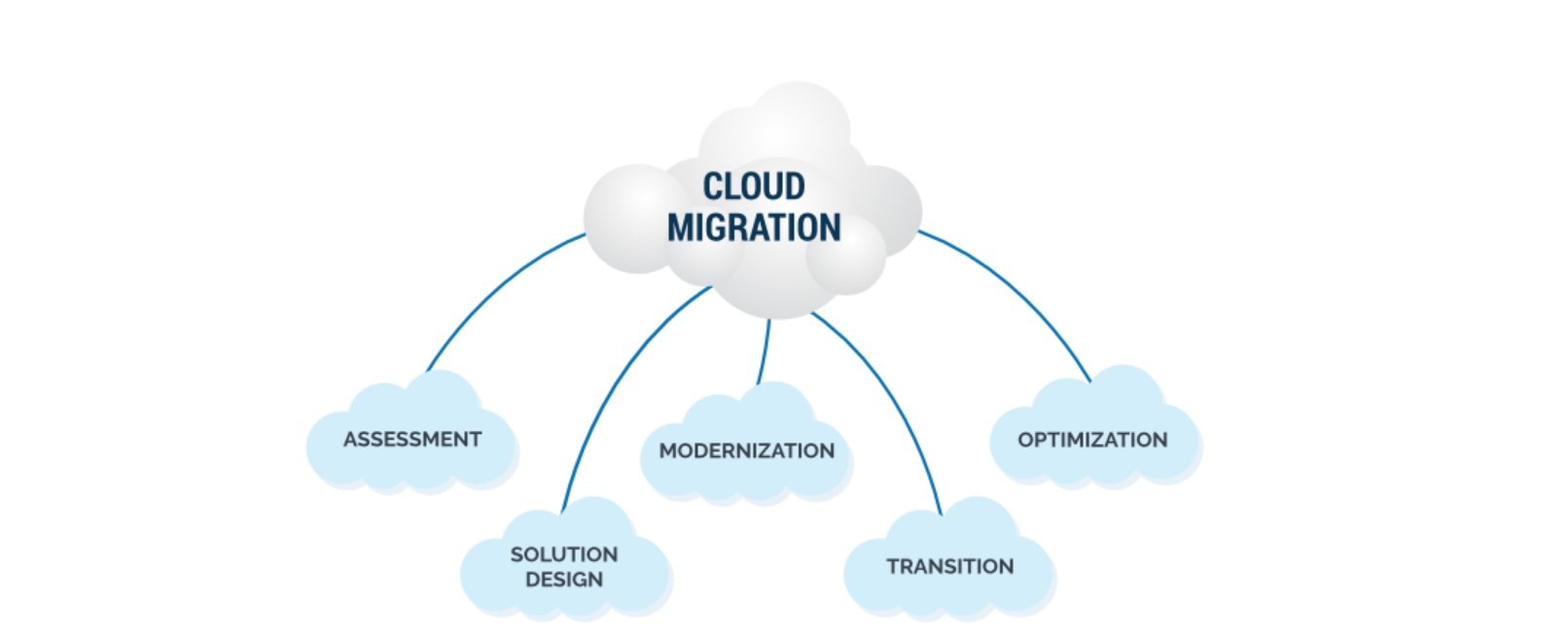 Organizations have traditionally been held back by the challenge of growing their information infrastructure. However, moving to the cloud adds tangible value to their outlook. Our cloud migration services help you realize the benefits of moving to the cloud.
Improved scalability – The cloud offers an almost infinite scale in terms of computing, storage, and network capacity. Organizations can scale up or down easily and quickly. Growing organizations require more space in a cloud environment to cope with increasing demands.
Global availability – Modern organizations require data that has a global reach. Organizations that rely on centralized data centers often find global expansion difficult. Features and adaptability of cloud technologies are not dependent on location.
Security – One of the primary misgivings organizations have when migrating to the cloud is security. On-premises data centers allow for direct control over security measures that comply with company standards. With cloud technology, you maintain peace of mind with access to 24/7 unified security management across hybrid cloud networks.
Disaster recovery – With cybersecurity and risk management remaining at the forefront of IT and business, disaster recovery is vital for cloud services. Cloud technologies prioritise disaster recovery through exceptional coverage in regional and global fail-over options.
Cost savings and expenditure – Cost savings continue to be one of the main drivers behind migrating to cloud services. For example, Azure reserved instances and bring your own licenses to achieve up to 72% savings compared with pay-as-you-go pricing. Organizations can also choose a hybrid option and maintain their on-premises data centers while reaping the benefits of flexibility and backup security in the Azure cloud.
Cloud migration services  – full cloud migration life cycle
Convergex's cloud migration services include full life cycle support for cloud and infrastructure, from consulting to migration, ongoing support, and governance.
Convergex is a Microsoft gold partner for Cloud Platforms, Cloud Productivity, Data Centres, Application Development, and Independent Software Vendors (ISV), with deep expertise across Azure and other cloud platforms.
We have a large team of Azure Certified Cloud Consultants and Cloud Architects ready to help you with your journey to the cloud. They are on hand to assist you in updating your processes, replacing your existing solutions, and supporting your digital transformation.